New Directions Collaborative is a New England-based consulting firm with skills in strategy, facilitation, systems change, networks, and collaborative leadership. We work as a facilitator, guide, and coach to help our clients implement collaborative approaches to large scale change. We bring a depth of experience working within and across business, government, non-profit, and philanthropy sectors in areas such as clean energy, food systems, transit equity, educational attainment, and community revitalization.
Our firm is structured as a network, with a wide circle of affiliates that we bring together in unique combinations based on each client's needs. This flexible structure allows us to provide a collaborative team with a range of complementary skills. We practice the network ethic of connecting people. We have relationships and connections with an exceptional network of resources, expertise, and organizations within the northeast and nationally that we tap on behalf of our clients.
Our Team
Beth Tener, Principal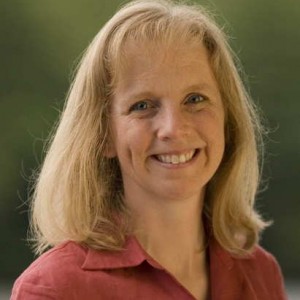 Beth Tener, Principal of New Directions Collaborative, is a facilitator and strategy coach who works with collaborative initiatives that bring together business, government, and the social sector to address complex challenges, such as transitioning to a clean energy economy and revitalizing communities. She helps organizations working on similar issues find their shared purpose, align their work, and create networks for collaboration so they can achieve greater impact. Her work weaves together strategic planning, facilitation with high levels of interaction and participation, network thinking, and leadership skills. Her skills in clear communications and graphics help to convey and communicate the clarity and alignment a group has reached .
Her work is informed by broad experience in how change happens, systems thinking, equity and environmental/social issues, gained through work with over 150 companies, government agencies, foundations, and non-profits. Examples of client projects include working with MA Global Warming Solutions Project, United Way of Greater New Bedford, Success Boston, Great Neighborhoods Network of MA Smart Growth Alliance, New Hampshire Farm to School, Vermont Farm to Plate Network, and Farm to Institution New England.
In her previous role as Executive Director of Sustainable Step New England, she trained hundreds of people in principles of sustainability and how to put these into practice in their work. She helped internal "change agents" take leadership within their organization to adopt green practices and facilitated networks of change agents from government agencies, businesses, and non-profits. She also convened dialogues between sustainable business leaders and government about how government policies could help advance sustainable practices. Prior to that she was a Senior Consultant at Arthur D. Little, where over nine years, she consulted with dozens of companies in diverse industries to help them create strong internal management systems to deliver on their sustainability goals.
Beth was on the faculty of the Marlboro College MBA program in Brattleboro, Vermont. She has a B.A. in Political Science from Bates College and a M.S. in Environmental Technology from Imperial College in London. She also has a Permaculture Design Certificate (principles of ecological whole-systems design.) She was awarded a fellowship with Center for Whole Communities to participate in Whole Thinking Retreat exploring how diverse leaders in the social justice and environmental movements can find common purpose.
Nancy Gabriel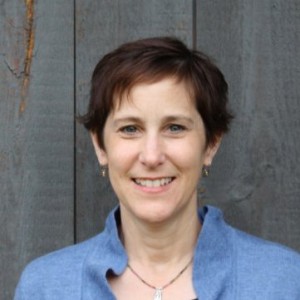 Nancy Gabriel is an experienced facilitator, leadership coach and designer of multi-stakeholder processes and learning environments that foster creative responses to today's complex global challenges. Nancy's whole systems approach encourages divergent perspectives and ways of knowing and helps individuals and groups develop the capacity to engage across difference, a key condition for the emergence of new ideas. As founder of Remembering Our Nature, Nancy works with partners to develop practices that integrate the wisdom and principles of natural systems into her work with clients.
At the Sustainability Institute, Nancy led the Donella Meadows Leadership Fellowship Program bringing together an international, diverse group of change leaders for four retreats designed to deepen their skills in systems thinking, reflective conversation, vision and engaging across difference. She co-led the Meadowlark Leadership Laboratory, a multi-stakeholder social innovation project aimed at regional and economic transformation in the Northern Great Plains. Recently, Nancy co-taught the Power, Privilege and Natural Resources course at the University of Vermont where students analyzed how privilege and power accrue in systems and can preference certain ways of knowing while marginalizing others.
Nancy was director of education and training at Second Nature, a nonprofit focused on higher education transformation in the area of sustainability where she and her team developed institutional transformation workshops for faculty, administrators, students and operations staff. She was director of operations for SatelLife, a nonprofit dedicated to improving global communications in health and the environment with a focus on increasing access to healthcare information in Africa. Prior to SatelLife, she worked in the hi-tech industry. She previously lived at Cobb Hill Co-housing in Hartland, Vermont.
Learning Communities
NETWORKS WE ARE MEMBERS OF